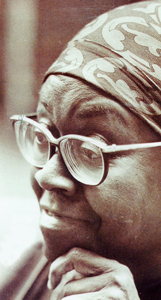 Come and join the Center for African, Black and Caribbean Studies for an exciting afternoon, reading aloud the literary works of black writers.
During Black History Month, we celebrate the richness of black culture. This year's African American Read-In invites participants to consider the mandate of poet Gwendolyn Brooks: "This is the urgency: Live! And have your blooming in the noise of the whirlwind."
Please contact the Programs Coordinator at cabcs@adelphi.edu or 516.877.4979 by February 11 to be scheduled a time slot to read. Books by black authors will be provided or you may bring your own.
Open to the public; refreshments will be served.
Please RSVP to cabcs@adelphi.edu.